Employment Verification
ADP® Verification Services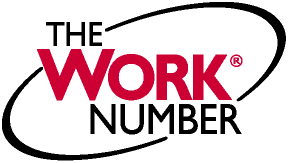 ADP® Verification Services, powered by The Work Number®, handles all verifications of employment (VOEs) requested by lending institutions and employers for Indiana University. Request from lenders (for mortgages and auto loans) and prospective employers (for background checks) constitute the majority of the VOE requests the university receives.
The Office of the University Controller (UCO), continues to handle special VOEs, such as those for Public Service Loan Forgiveness (PSLF), Family and Social Services Administration (FSSA), and the Federal Bureau of Investigation (FBI). Please submit questions regarding special VOEs to iuvoe@iu.edu. Email is not a secure transmission method for critical data. DO NOT email critical data such as your Social Security Number (SSN), banking information, or passport information.
Instructions for Credentialed Verifiers and Employees are below, followed by frequently asked questions.
| For Credentialed Verifiers | For Employees |
| --- | --- |
| Visit www.theworknumber.com or call 1-800-367-5690 | Visit www.theworknumber.com |
| Provide Indiana University's Employer Code: 16250 | Enter Indiana University's Employer Code: 16250 |
| Provide employee's SSN | Enter Employee User ID: your 10-digit university ID number |
| | Enter PIN: Last four digits of your SSN followed by your four-digit birth year for initial login |
Frequently Asked Questions
What information is provided to verifiers?

The information the university provides depends upon who initiated the request (the employee or someone else) and how the request was made (telephonic, written, or in person). Please visit Payroll Standard Operating Procedure 19.0: Release of Payroll Information & Employment Verifications for more details about specific releases of information.

How often is my payroll information updated in The Work Number?

Indiana University provides The Work Number with current payroll information after each payroll is confirmed.

Is there a charge to use The Work Number?

Verifiers: Verifiers who do not have member accounts with The Work Number will be charged for each verification request (approximately $27-$35, depending on the verification type).
 
Employees: There is no charge for employees to use The Work Number. While The Work Number does state that employees are entitled to one free Employment Data Report (EDR) per year, there is no mechanism to charge employees for additional EDRs.

Does The Work Number comply with The Fair Credit Reporting Act?

Yes. The Work Number complies with The Fair Credit Reporting Act (FCRA) and other applicable laws. Verifiers provide a permissible purpose as defined by FCRA (see below) for employment verification requests. For income verification requests, they must additionally certify to The Work Number that they have consumer consent. However, The Work Number does not allow third party collection agents to access employee income information.

What is Permissible Purpose?

An FCRA-compliant reason for requesting employment and/or income verification. Common permissible purposes include: for the extension of credit, as part of an account review, for collection of an account, for employment purposes, or when ordered by a court. A permissible purpose is required for each employment or income data request.

What is Consumer Consent?

Consumer consent is the employee's authorization for access to his or her employment and/or income information. Consumer consent can be in the form of an ink signature, an electronic signature or, when required by an employer, a salary key. Verifiers must certify they have consumer consent for each income verification request.
 
Generally, the consumer consents to the verification of his/her employment and/or income information when signing a loan application, lease agreement or other document. This consent is often valid for the life of the benefit or service (until the loan is repaid or the account is closed, etc.) and often extends to agents of the grantor so that the employee's information may be accessed not only for determining whether to grant the consumer the benefit or service, but for other permissible purposes as well.

A verifier has asked me to provide a salary key. Why?

In a limited number of situations, such as when consent was not clearly granted at the point of application, a Verifier might ask you to provide a salary key. If asked to provide a salary key, please visit The Work Number and search for "salary key" to locate step-by-step instructions.

How do I complete the PSLF process?

Fed Loan Servicing recommends that you initiate your PSLF application at studentaid.gov. We have been told it will pre-screen IU as a qualified employer, streamline the approval of your certification, and create a pre-filled PSLF application document.
 
We do not have precise instructions for the studentaid.gov website, however we can provide IU's Federal Employer ID number and address which should be used on the portal when adding IU as your employer. If you have any questions regarding this process, please call Fed Loan Servicing at 855-265-4038.
 
EIN 35-6001673
Indiana University
1024 E 3rd Street
Bloomington, IN 47405

 
Since the form will have your SSN, please do not email the document to us. Rather, use Secure Share which is a way to send a password-encrypted file:
 
secureshare.iu.edu
 
You will need to add iuvoe@iu.edu on the second page of the Secure Share upload process to send us a download invitation. Then you must send the password you create for your doc to the same address in a separate email.
 
If you do not have access to Secure Share, you can mail the form to:
 
UCO Customer Service
1024 E 3rd Street, Room 103
Bloomington, IN 47405

 
Once we receive your form please allow five working days for processing.
 
Once we return your completed certification, you will need to upload your document to Fed Loan Servicing's web portal. Please be aware they will reject forms sent without a physical signature.